Medical sector in Saudi Arabia (released by Holland Gulf Chamber of Commerce in 2012)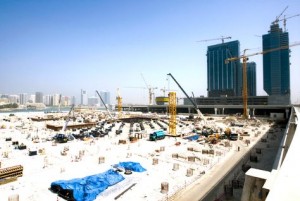 Saudi Arabia is the richest of the Arabian Gulf States with the largest healthcare market in the Gulf region. The Saudi government recently launched an ambitious five-year development plan, worth €14 billion, to develop 121 new hospitals and upgrade 66 hospitals. The Saudi Health Minister further announced the development of 33 new hospitals within two years. As a result Saudi Arabia is looking for the latest technologies and innovations in hospital design, fit-out and  medical systems and services in order to realise these projects.
The Saudi Arabian healthcare infrastructure is experiencing an increasing need for more and better medical services. Various factors have led demand to escalate including a rapidly growing population along with high rates of chronic diseases such as diabetes, cancer, cardiovascular diseases and other obesity-related illnesses. Furthermore, the long life expectancy of Saudis creates another pressure on the local healthcare system. The government reported in May 2011 it would need more than 41,000 new hospital beds and the number of hospitals will need to increase from 364 to 502 as part of new healthcare plan. To cope with this pressure, the government has launched an ambitious plan and allocated more than €14 billion for healthcare construction. One of the major projects the healthcare plan will include is the building and equipping of 121 new hospitals and clinics across the country. Saudi Minister of Health announced in November 2011 that 33 new hospitals, five of them 500-bed, will be ready within two years, "At present the Health Ministry is implementing 195 projects such as health towers, specialized hospitals and health centers," he added. He also announced that his ministry has started operations of about 800 of newly planned 1,414 primary health care centers in different parts of the country.
These new  healthcare development projects will inevitably increase the procurement of medical products and services. Dutch medical companies can benefit from these developments and this trade mission is to put you in touch with your relevant counterparts in the Saudi medical market. Below we have selected a number of planned and under construction large medical projects.
Planned healthcare projects:
Najran Medical City
Costing €46 million, the project will include 200 bed hospital, psychiatric unit, ophthalmology clinic and dentistry centre.
ITB expected in 2011. Client: Ministry of Health
New academic hospitals at 24 all universities
The Saudi Ministry of Education has presently announced plans to add academic hospitals and colleges to all 24 government universities across the country. Plans have been approved for 33 new colleges including seven in Mekkah, six in Qassim and four in Tabuk.
Client: Ministry of Education
11 new hospitals to be built in Riyadh province
Major development plan includes building 11 hospital in various cities, construction of 44 health centers in Riyadh city, two hospitals in the eastern and northern parts of the capital, and a specialized center for the treatment of diabetics. In addition, 118 health centers and an academic center will be constructed in different parts of the capital  Client: Ministry of Health
Al Jouf Medical Delevelopment Projects
A development plan for the Al Jouf provice that includes the construction of 10 new healthcare facilities including a Maternity and Children's Hospital, Mental Health and De-addiction Hospital, General Hospital, Hospital Staff Housing and Abdul Rahman Al Sudairy Hospital.
Foundation stone layed in March 2012. Client: Ministry of Health
Makkah new medical city
This project includes revamping the 1st medical city in Makkah adding a medical tower at King Abdulaziz
Hospital which will be operational before the beginning of 2013. Also plans to shift the Maternity and Children's Hospital from its old building in Jarwal district to King Abdullah Medical City before end of 2012 plus  adding that the 220-bed hospital will be expanded to a 600-bed hospital after shifting to the city. The plan also includes establishing a 400-bed new hospital in Makkah's eastern suburb of Al-Sharaie. Client: Ministry of Health
Healthcare projects under construction/near completion:
4 General hospitals in 4 Cities
Costing €223 million, four 500-bed general hospitals in Riyadh, Jeddah, Tayef and Tabouk are currently under construction. Client: Ministry of Health
Mecca and Jizan clinics project
Costing €382 million, the project includes 180 clinics, first phase of the 2000 clinic construction project.
Contracts awarded in 2007 in two packages, one for 152 clinics, the second for 28 clinics. Client: Ministry of Health
Qurrayat, Haditha and Najran Hospitals
Costing €79 million, Construction of 50 bed hospital
Contracts awarded second quarter 2007. Client: Ministry of Health
Al-Ardah and Al-Mahan Hospital
Costing €129 million, the project will include two 50 bed hospitals
Construction began early 2008. Client: Ministry of Health
Prince Saud al-Jalawi Hospital, Al-Ahsa
Costing €46 million, 200 bed general hospital
Construction began in 2008. Client: Ministry of Health
Al-Laith Hospital
A 100 bed general hospital to be established for €29 million.
Construction began first quarter 2008. Client: Ministry of Health
Al-Mekhwat Hospital, Al-Baha
A100 bed general hospital to be built for a value of €29 million.
Construction began first quarter 2008. Client: Ministry of Health
Rafha Pediatric & Maternity Hospital
Costing €41 million, Pediatric and maternity hospital is to be constructed
Completion due end third quarter 2010. Client: Ministry of Health
King Faisal Hospital, Taif
Costing €49 million, the project is to build a 500 bed hospital
Construction began in 2009. Client: Ministry of Health
Dammam Maternity Hospital
Costing €79 million, a 300 bed maternity facility is to be built in Dammam
ITB expected fourth quarter 2010.  Client: Ministry of Health